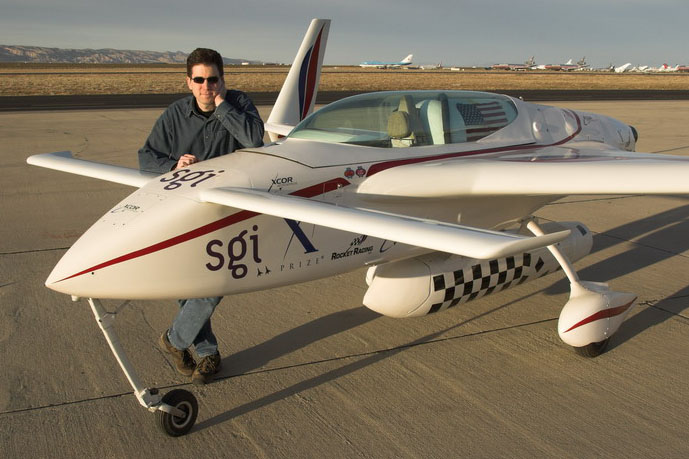 Hello and thanks for visiting my site.  I'm a professional photographer, motion picture content creator, 3D designer, machinist and all around renaissance person.
Background
I grew up in Silicon Valley with a background in broadcast television production, engineering and post-production.  I shifted into 3D FX animation and worked in Los Angeles at Digital Domain as a 3D Artist.
Looking for something new, I went to work in the field of Aerospace, performing a variety of media and documentation functions, in addition to engineering on-board camera systems for airplanes and spacecraft.   I am one of the world's most experienced photographers of rocket engines.
During my tenure in Mojave, CA, I worked for XCOR Aerospace, Masten Space and Burt Rutan and Scaled Composites during the SpaceShipOne X-Prize flights.  I also worked with Burt and his wife Tonya on the Rocketboosters, which raised nearly half a million dollars for local charities by selling SpaceShipOne related merchandise.  I am a past president of the Mojave Chamber of Commerce and Mojave Transportation Museum Foundation.
My aerospace photos are widely published and I am a contributing editor for Live Steam Magazine.  I also enjoy travel and nature photography and I am an accomplished studio photographer.
I have had several home businesses and co-owned a cafe and art gallery.
Today I am an independent contractor and I am available for hire in the areas of photography, video production, graphics design, modelmaking / machining, 3D design and more.
In my spare time I like to build and operate miniature steam locomotives.
Use the contact page if you would like to get a hold of me.
Best regards,
Mike Massee